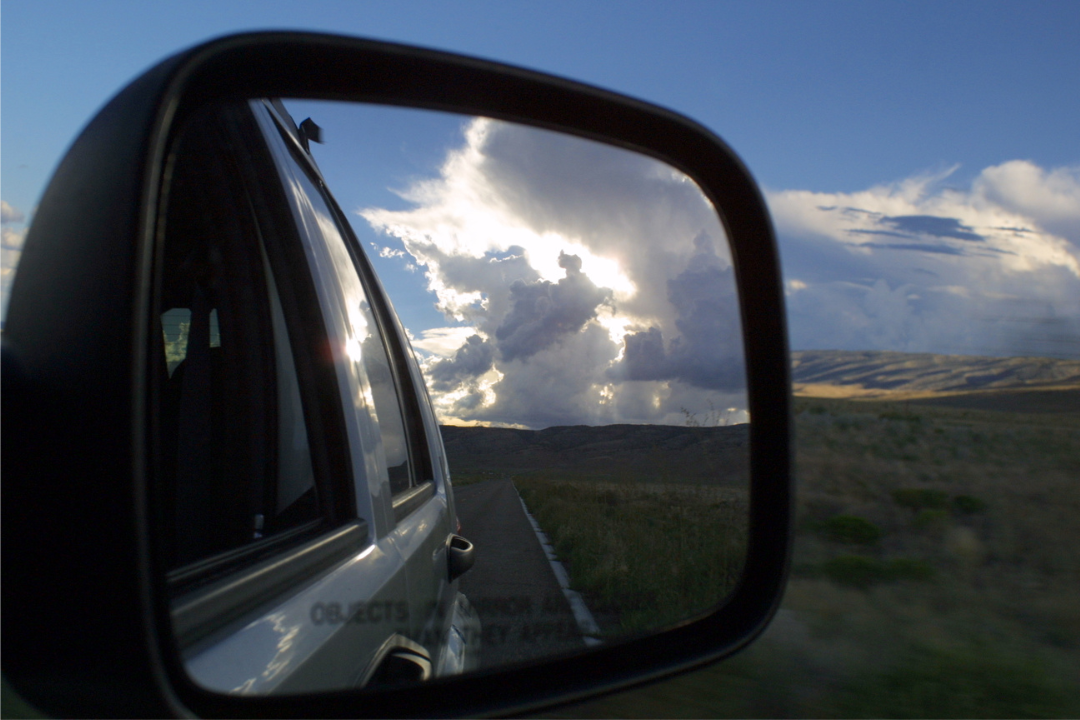 There is a school of thought that says: Don't look in the rearview mirror – you're not going that way!
And while I agree that we probably don't want to stay in the past, and repeat the mistakes or revisit the challenges we experienced there, I very much think we do need to look in the rearview mirror, in fact I think we need to examine it carefully!
So I actually personally prefer the school of thought that says: If we don't learn from history we are destined to repeat it.
In organisations this means regular reviews. Whether it be reviews of your strategic direction, reviews of your risk situation, or reviews of your financial position, looking back to see how things have been tracking is vital to a) know how you have been performing, and b) know if and/or what you need to do differently going forward.
Looking back is an essential part of the planning process, and at this time of year I find many people and organisations are starting to think about the year ahead and starting to plan for it.
So it makes sense that now is also a great time to look back.
If you set goals at the start of this year (and I hope that you did!), ideally you have been tracking your progress against them throughout the year.
But now it is time to thoroughly analyse your performance across the whole year against those goals you set back in January – what worked well, what did you achieve, what didn't get done, and, importantly, why did it not get done? And the answers to those questions all go towards informing your planning and your goals for the year to come.
Another essential element of the 'looking back' is to take the time out to celebrate all the things that went well and the things that you did achieve. Often in organisations (as well as just in life in general!) we are so focused on the next thing that is coming around the corner, that we forget to celebrate the wins along the way.
The end of year and the accompanying festive season provides the perfect pause in 'business as usual' to build in reward and recognition events and other celebratory activities.
Whether it's a volunteer thank you event, a staff Christmas party, or a board dinner, make sure you spend some time highlighting your wins for the year – even if that is just that you kept the doors open!
So as I prepare to put my feet up for a while after a really busy year, and reflect on what I achieved in 2022 and what I want to focus on in 2023, I hope you can make some time to do the same.
I wish you and yours all the best for the festive season and I look forward to connecting with you in 2023!